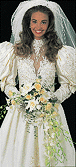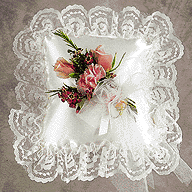 In the course of a life, not many events are as important as your wedding. This is why it must be carefully planned. At BOTANICA - Flowers, Balloons & Gifts, we go the extra mile to make the ceremony unforgettable. We offer more than just flowers (bouquets, corsages, centerpieces, decorative floral arrangements for the ceremony and the reception) and invites (invitations, driving maps, greeting cards). We can HELP you plan this important moment in your life and select the flowers and invites that will make this special event wonderful. We do this successfully since 1984.
Come into our boutique, grab a coffee, sit back, relax and start discussing with one of our experienced staff member. Our wedding consultants will listen to your wishes and plans and will provide you with the appropriate advice and recommendation. Together, we will consult the different illustrated guides and catalogs of floral arrangements and invites. We will establish your budget and maximize your ROI.
This service is completely FREE and our coffee is freshly brewed every day. Who can ask for anything more?
So don't hesitate, come and visit us or ask us your questions or request a proposal using this address: